We rent chalets , tents and caravans :
Chalets: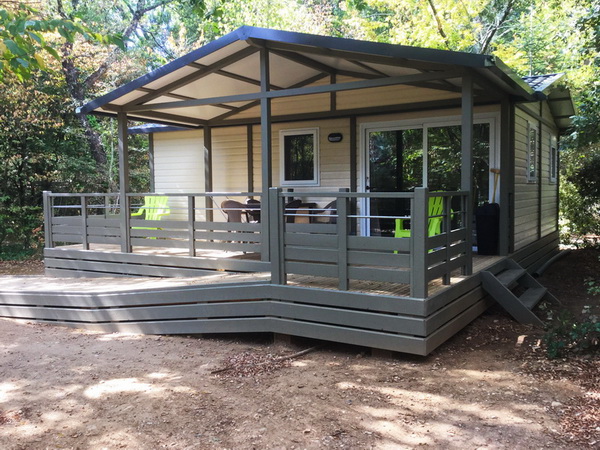 Our chalets have a spacious terrace, which is at least half covered.
And are equipped with own kitchen, shower and toilet.
Chalet Sea View (35 m 2 ) is suitable for max. 5 people.
Chalet Trimont (36 m 2 ) is spacious and is suitable for 4 people.
The Morea chalets (25 m 2 ) are suitable for up to 5 people.
Chalet Nemo , the smallest, (20 m 2 < / sup>) is suitable for max. 4 people.
Chalet Tulip (35 m 2 + 18 m 2 terrace) is suitable for max. 5 people. Accessibility and safety for everyone, with the comfort for disabled people.
Mobile home and Roulotte: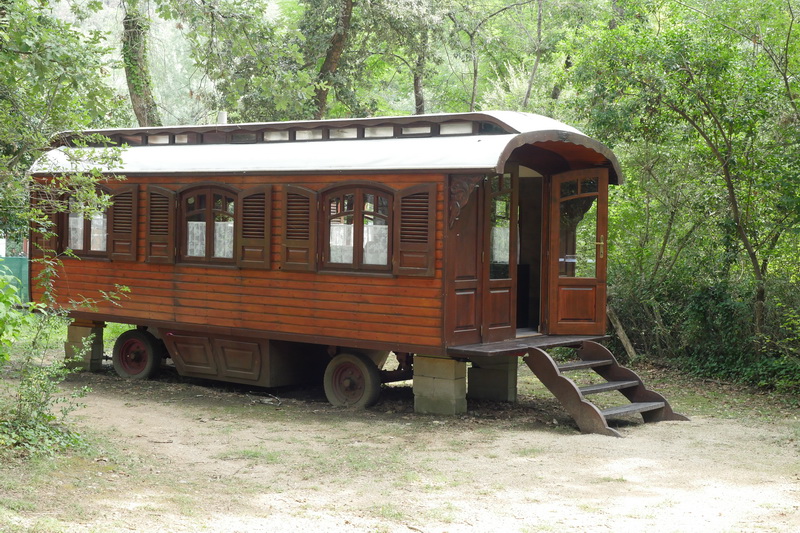 The Mobile Home for 5 people has a large terrace.
There is also an authentic Roulotte . Suitable for 2 to 4 people.
Tents: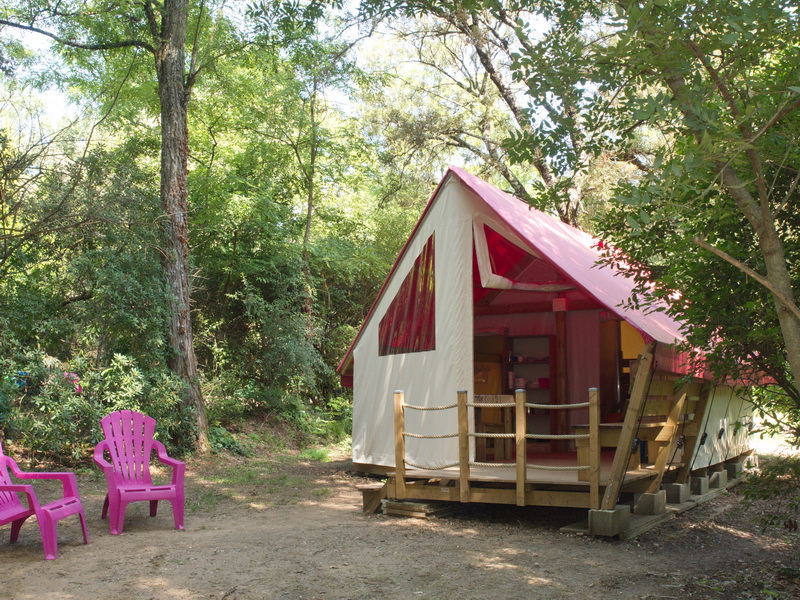 All rental accommodations are fully furnished, fitted sheets, pillows and pillowcases are provided, you only need to bring your own sleeping bags or quilts and other household linen.
For more information about these accommodations, click on the photos.